Building Your First Cadence Workflow with Java and Go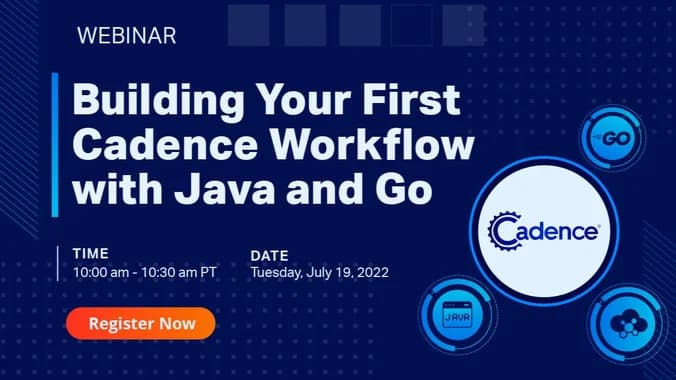 Cadence, open sourced by Uber under the MIT license, is a service and programming framework that greatly simplifies the development and operations of workflow-style business logic while supporting the most demanding availability, reliability, and scalability requirements. By reconstituting the application state following a hardware or software failure, Cadence allows the creation of applications that are truly fault-oblivious.
In this webinar, we'll work through step by step getting your development environment set up and building a basic workflow in Cadence. This webinar is targeted at people who are familiar with developing in the [Go/Java] but who have no experience building applications with Cadence. Through this step-by-step tutorial we'll introduce some of the basic developer concepts of Cadence and get you set up so you can start exploring on your own.
Suggested attendees:
Co-founders
Developers
Architects
Workflow Operators
High Growth Potential Dev Teams